Take a Hike Diffuser Oil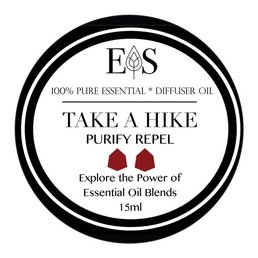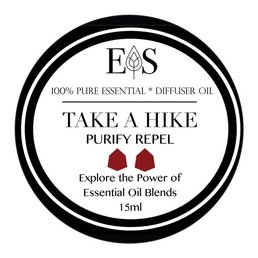 Take a Hike Diffuser Oil
PURIFY REPEL

This one is for those nights when you want to kiss the moon goodnight. This diffuser oil will be running full time on our deck and at our campsite!!!!
Use indoor or outdoor, repel, deodorize and bring on the unicorn air!

ontains: Cymbopogan Nardus (Citronella) Oil, Eucalyptus Citriodora (Lemon Eucalyptus) Oil, Lavandula Officinalis (Lavender) Oil

Directions: Add 2-3 drops per 100ml of water into a diffuser
For Aromatic Use Only
Caution: Keep out of reach of children.
Size: 15ml
Made in Canada ; Steinbach Manitoba
Made in small batches, hand poured diffuser oil
not made to be ingested, aromatic use only